Capturing Vanishing Cultures with a 35-Foot Camera
A Kickstarter fund has been created for a project that revolves around photographing vanishing cultures with a camera the size of a truck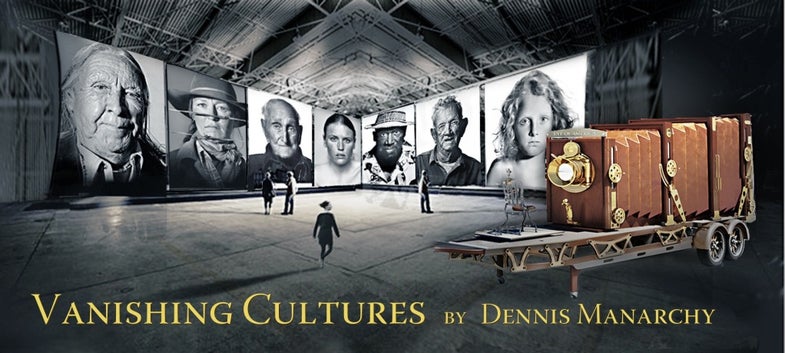 Photographer Dennis Manarchy is working on a project that is mind-blowing in scale, a 35-foot camera that produces two story tall prints, all in an attempt to capture some of the forgotten and evaporating societies of the United States. The project is called Vanishing Cultures, and Manarchy is raising funds through Kickstarter in what can only be described as a Herculean effort.
Manarchy has already constructed a prototype of the camera. It's 35-feet long, and creates 4.5-foot by 6-foot negatives, which are then used to create prints that are two stories tall. That's a tremendous amount of detail captured in a single image, unlike anything else you can imagine. The technical shooting itself is also understandably hard. In an interview with Film's Not Dead, Manarchy described his technique:
On the Kickstarter page, he also explains how it takes two days to set up for a single, 1/1000th of a second exposure. With all that preparation, the huge prints yield an incredible payoff, a level of detail that's unparalleled.
If the Kickstarter raises enough funds for the project, Manarchy will construct a final version of the camera that can be loaded into a semi-trailer, which he'll take on a 20,000-mile road trip to capture the material for his project. Unsurprisingly, he needs a significant amount of funding to do so, and has set the goal of the Kickstarter at $50,000. Pledge rewards start at just $5, but stretch all the way to $10,000 for the truly dedicated.