How Peter Hapak Shot "The Protestor" For Time's Person of the Year
How do you photograph a worldwide movement of a thousand people fighting a thousand battles?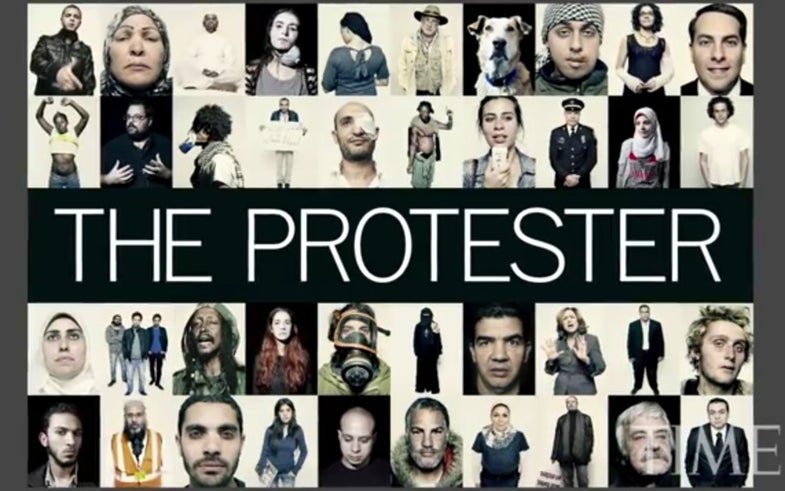 2011 saw Time magazine name "The Protestor" as its person of the year, awarding the title to a widespread set of movements that enveloped the globe, from the Arab Spring to the #Occupy protests. But when the person of the year is an individual, they're a lot easier to shoot than an enormous and disparate group of people in a number of different countries. Photographer Peter Hapak was tasked with traveling to seven different countries, and snapping all aspects of the protestors. You can see the resulting images here, and Time has now released a video chronicling the photography.
What's incredible about this video is how well Hapak manages to recreate the style and illumination of these portraits for dozens of subjects. Individuals from opposite ends of the globe with completely different backgrounds, shot as close-ups, portraits, groups, in action, and more, and all in a seamless style.
The video is just under nine minutes long, and shows not only the photography techniques the team relied on, but also the incredible impact that the protests themselves had.
For comparison, check out Time's video from last year about the shooting of the Time 100