Reuters Chooses their 100 Best Photos Of 2011
12 months of photojournalism boiled down to 100 incredible images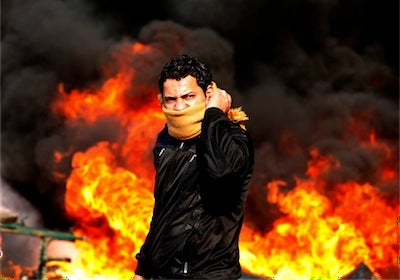 Even though we're still almost four weeks from the end of the year, Reuters has compiled their 100 greatest shots of 2011, picking the best from its enormous archive of photojournalism. A number of these images were newsworthy in their own right, such as image 85 of the White House Situation Room during the mission against Bin Laden, or image 56 of a Libyan firing an RPG which prompted accusations of digital editing.
While most of the images are primarily journalistic in intent, there are plenty of examples of excellent composition, too. Pictures 91, 97, and 52, all look they could have been painstakingly framed, succeed in capturing a perfect moment, and wouldn't look out of place on a gallery wall. All of the photos are powerful and interesting in their own right, but be warned there is nudity and graphic violence in some of them.
For ease of browsing, we'd also recommend the "View All Images" link on the first page, so you don't wear out your mouse clicking 100 times. So tell us, which of these images is your favorite and why? Which gets your nod for best image of the year?