A Rare Look at Corbis' Massive Underground Photo Storage Facility
Former limestone mine in Pennsylvania is home to 15 million images, including some of the worlds most iconic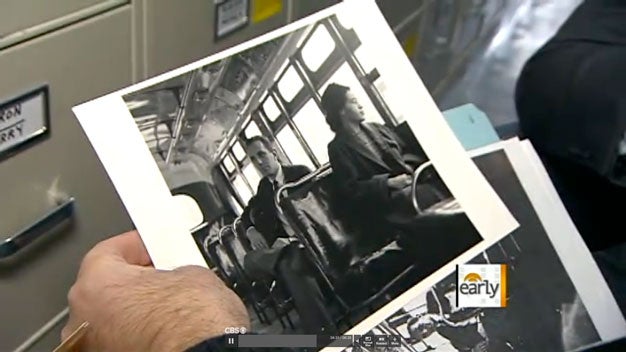 The most secure backup drive can't touch the climate and humidity controlled film preservation facility of the image licensing and right services company, Corbis. Located 220 feet underground in part of a 150 acre former limestone mine in Iron Mountain, PA, the facility is home to 15 million original negatives and prints of some of the world's most iconic photos, dating back to the civil war.
Many of the images have been scanned and are available digitally, but as the video from CBS shows, a look inside shows that some of the originals of the most iconic image have been severely damaged from their years before entering the cold storage.
Corbis Chief Historian and Archivist, Ken Johnston, revels that around 99% of the images are credited to anonymous photographers. He values what some may consider the outtakes, pointing to an image from the Vietnam War of children running from napalm that was taken for a different angle than the Pulitzer-winning image that reveals a crowd of calm photojournalists. As he points out, in our digital age, there is nothing that can match the original film where the photographer couldn't make editorial decision in-camera.
Via. CBS