Canon EOS Rebel XS DSLR Rescued After a Year Beneath the Sea
Lost in the ocean for more than a year, a Canon SLR was dredged up, and the images on its memory card have reunited it with its original owner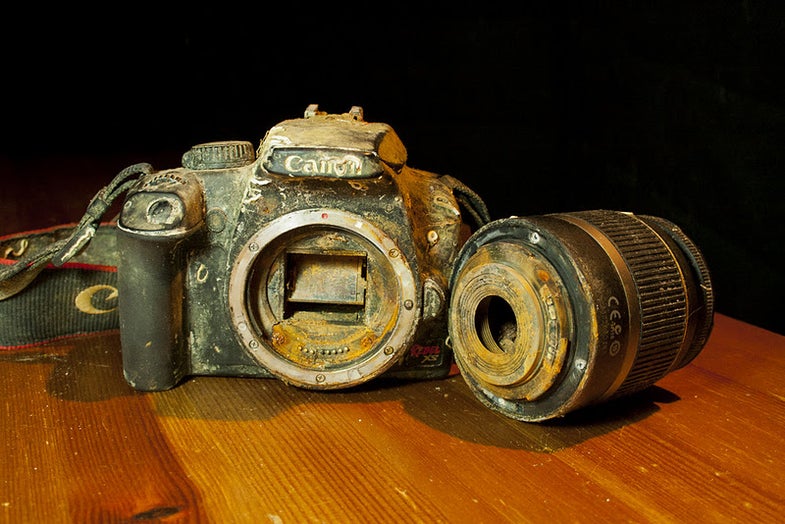 The Canon Rebel XS (Otherwise known as the EOS 1000 in other parts of the world) is a great little camera, known for many things — but water-proofing is not one of them. So you can imagine what a year at the bottom of Deep Bay, British Columbia would do to one. Biologist Markus Thompson was doing a diving job in that harbor when he discovered this SLR in the deeps. He pulled it up, cleaned it, and managed even to salvage photos from the SD card, despite a year of salt water corrosion. Putting the entire story on Google+, Markus gathered what info he could about the person who lost the camera: a firefighter from British Columbia.
A bit of detective work and a few emails later, and Markus has tracked down the poor guy who lost the camera in the first place, probably dropping it overboard accidentally.
It's pretty incredible that they managed to identify the original owner of the camera, all of which goes back to the fact that the SD card managed to survive being submerged since August of 2010. It only seems appropriate that it was a SanDisk Extreme III card that was used. Extreme, indeed.
[via The Verge]