"Portraits of Love" Wants Your Help Getting Family Photos To Deployed Troops
Now in its 3rd year, "Portraits of Love" is a group that sends family portraits to soldiers in time for the holiday season, and they're always looking for more photographer volunteers.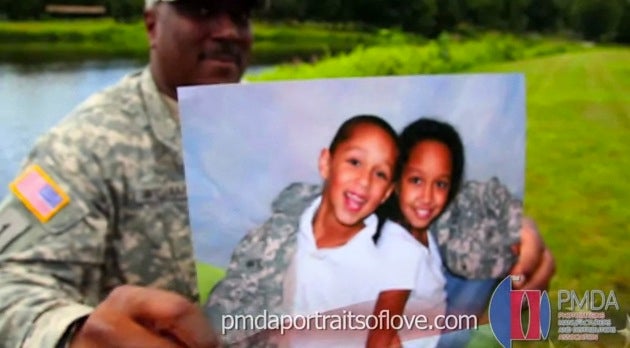 Portraits of Love is an annual even organized by the PMDA and Soldiers' Angels in order to give something to troops stationed overseas during the holidays. Being stuck away from loved ones is hard enough for anyone during the later months of the year, let alone if you're stationed half a world away in life-threatening danger. The organization allows any military family with a member stationed overseas to send them a family portrait for free.
Any time between October 1 and December 31 the families can make an appointment with a photographer near them, have a portrait session, and a 5×7 will be sent to their stationed family member.
But what about those of us on the other side of the lens? PMDA is actively looking for more photographers to donate their time to the project. The printing and mailing is being handled by Fujifilm through their SeeHere website, you'll just have to take the photograph and upload it.
Portraits of Love wants to send out 10,000 free portraits this year, and if you're interested in helping, they'll be more than happy to have you on board.