NYT Photog Captures Portraits Of The Workers Rebuilding The WTC
With the decade anniversary of the 9/11 attacks looming, the New York Times had staff photographer Fred R. Conrad undertake an amazing project: a series of portraits of the people working on rebuilding at the site of the attack.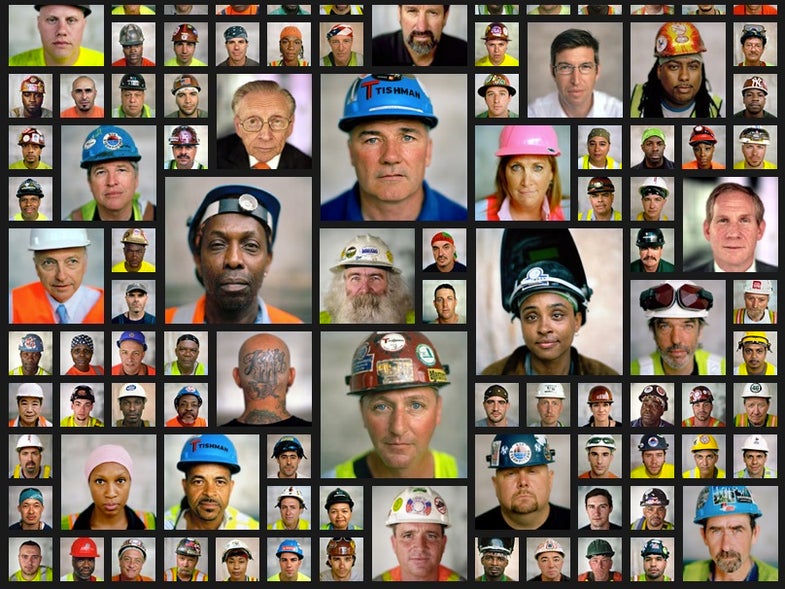 By now, you have probably seen many photo projects comemorating the events of September 11, 2011. While many of the intiatives focus on the brave first responders, the New York Times has put together an immense photojournalistic project of portraits of the people working at the construction site where the new One World Trade Center is being built. Originally planned for just 75 workers, the project kept increasing in size and scope to its current incarnation of 146 different portraits.
Shot on medium-format film using a 110-millimeter f2 Zeiss lens, photographer Fred R. Conrad has produced a series of portraits that use the lens's incredibly narrow depth-of-field to focus in on the eyes of the workers. Construction workers, plumbers, architects, consultants, managers, ironworkers, industrial photographers and more. In more than 15 trips to the site, Conrad captured 146 incredible portrait photographs of an astonishingly diverse set of people.
Beyond just the photography, Andrea Rice interviewed each subject and Nick Harbaugh built an interactive gallery bringing together the stories of all the people Conrad captured.
On our end, we've been talking to photographers who were there on the day and soon after, and put together a four-part story, letting the photojournalists who were there tell their stories of the day.