Instagram Hits 2.0, Adds Real Time Filters And Larger Image Sizes
Instagram has just upgraded to version 2.0, and in addition to new filters and editing options, you can finally save images at a decent size.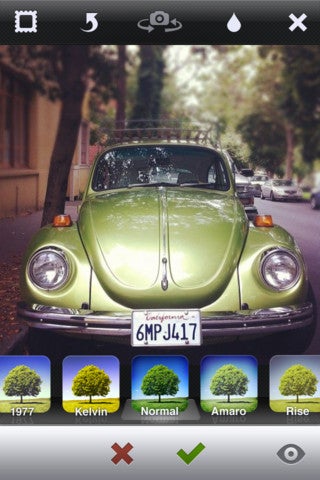 Instagram is by far the most popular of the legions of filter-based iPhone apps, with more than 150 million photographs uploaded to the service, and a bevy of related services. Now Instagram has just upgraded to version 2.0, and have brought a series of new features to the application while retaining their core functionality.
One of the big new changes is that you can now see what a filter is going to look like in real time as you compose your image.
The other big new feature is that images are now stored at a higher resolution on your phone, but a smaller version is still used for Instagram's web service. Previously, all images were scaled down to 612×612, but now a 1936×1936 version is saved locally while the smaller one is uploaded.
What else is new? Four new filters, the ability to add borders to your images, an overhauled interface with new icons, and the ability to rotate your image. Here's the changelog for the update:
Other improvements:
– Better support for viewing feeds with many comments
– Faster load times for feeds
– New icon
Instagram says this version should apply filters significantly faster, too. I'll be interested to see if there's any way the Instagram API can use the high resolution images, and maybe improve the quality of products like Blurb's Instagram photo books.
One of the main selling points for people to use Instagram has been the simplicity of the product. There's a small collection of filters and some very specific ways to view and interact with the images. While it seems that they're doing a good job of sticking to their original intentions, it'll be interesting to see how much new stuff they can add before that simplicity factor starts to be reduced.
The update is available to download through iTunes or on your iOS device.