50+ Year Old Exposed Film Reveals Wonderful Photos
We love a good mystery, so we were instantly intrigued by a tale of an auctioned roll of Kodak fim that showed an outing to a pier.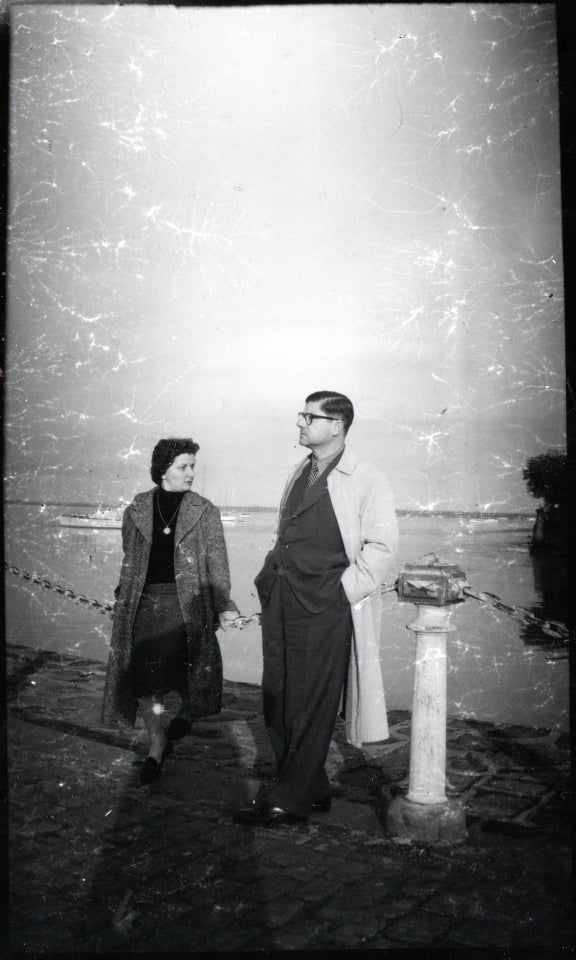 Over at the Lomography Magazine, Argentinian user etxenike tells the story of picking up a roll of expired Kodak film at auction hoping to use it with his Diana F+, but instead it was an exposed spool of Verichrome Pan 116 film, made by Kodak in the 50s and 60s. So, doing what any photographer would do, he got the film developed, and ended up with five surviving exposures from the eight on the roll.
Etxenike has done a bit of legwork on the photos, and thinks that it was taken at Mar del Plata, Argentina, with the clothes dating it it to the 60s, and that the man in the black coat in the shot above is probably the photographer — because the two photos he's in aren't focused correctly.
If anyone out there happens to be an expert on Argentinian ships and docks of the 1960s, this would be your time to shine!
Finding an old exposed roll of film and getting it developed is always an amazing activity, the older and more beat-up the better. As long as the film isn't fogged into oblivion, you can gain a wondrous look into someone's life.
Do any of our readers have stories of finding old rolls tucked away somewhere, and discovering interesting pictures on them? Tell us your tales in the comments!