Unseen Beatles Photographs Fetch $360,000 At Auction
A never before seen set of Beatles photographs sold for a collected $360,000 at Christie's auction house.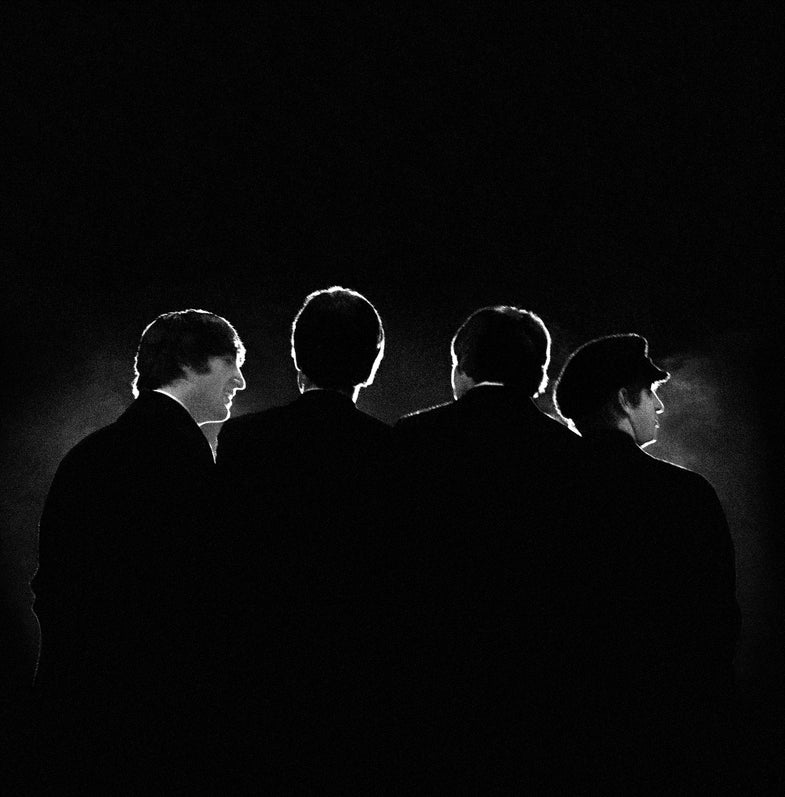 Photographer Mike Mitchell was just 18 when the Beatles first invaded America — but he captured that famous tour on film, even though the prints never saw the light of day. Now, 47 years later, his photographs have come to light, and were put up for auction by Christie's — and yesterday outsold estimates by more than 300%.
The set of 50 unpublished lots were taken during the Fab Four's first US concert at the immense Washington Coliseum, and then supplemented with more shots from their performance at the Baltimore Civic Center.
The entire auction was expected to go for around $100,000, but during yesterday's auction, the photographs separately went for a massive $361,937. Stand out images include the shot above of all four band members, which was pegged to sell for $2,000-$3,000, but ended up fetching $68,500; the rare shot of Ringo singing and playing was estimated to reach $3,000-$5,000 but went for more than $8,000, and a shot of John and Paul crooning into a mic overshot the $1,000-$2,000 estimate at a $30,000 sale price.
You can see more of the auction's results here or browse the eCatalogue for a better view of the images. After being locked away for almost half a century, the now digitally restored images look amazing. Given the incredible price these photographs fetched, I think we can safely say that nostalgia for the Beatles hasn't declined.
[via SiberStudios]