Photo: Astronaut Mike Fossum's Self-Portrait from Space
This makes your Facebook (and Google+) photo look lame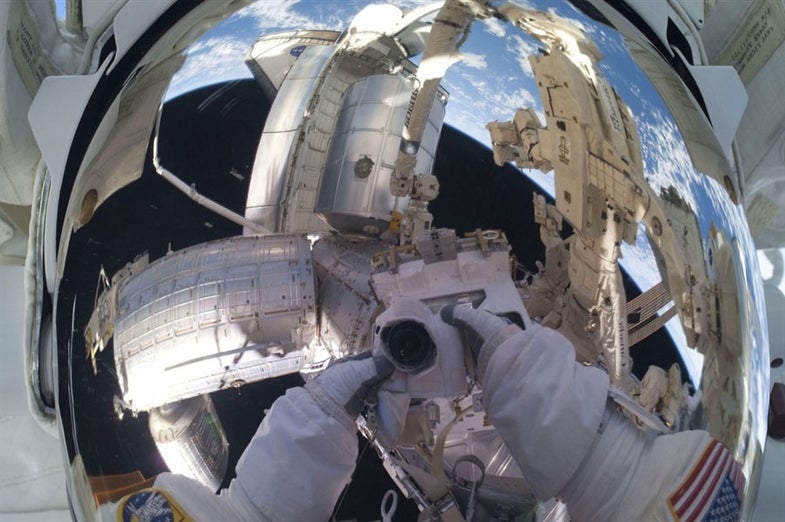 This isn't the first time we have seen an astronaut shoot a self-portrait, but it's hard to get tired of something so outstanding.
The image above was captured by Mike Fossum and depicts the space shuttle Atlantis docked at the International Space Station. The background should be fairly obvious and the whole thing is epic enough to give you a chill. Speaking of chills, you'll also notice that the camera he's holding is dressed up in a nice little jacket, which is presumably to keep it operating in the freezing space temperatures.
The astronaut pictures of earth aren't too shabby either.
Image from NASA by way of Reuters