Magnum Photos Asking for Volunteers to Help Tag Their Online Archive
Magnum Photos is crowdsourcing the task of making their enormous archive easier to navigate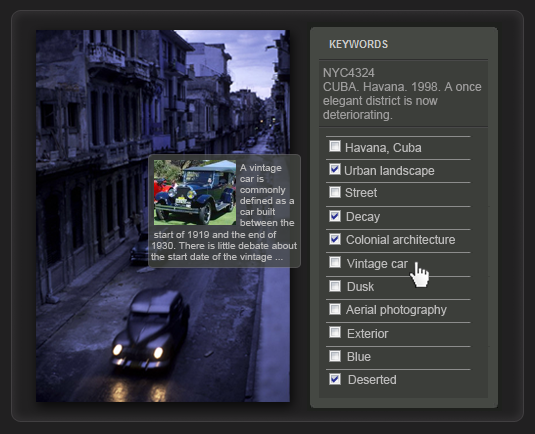 Let's face it, most of us probably have almost no chance of becoming part of the famous Magnum Photos cooperative, a small group of some of the most amazing photographers in the world. However, you may just be able to help them out. Magnum Photos is about to start the beta of a new project to help tag their thousands of un-described photographs — and they're looking for volunteers. Of Magnum's some 500,000 online images, a full 200,000 of them have little or no information attached, making them hard to search for and difficult to utilize.
The Magnum Tagger project is being launched in conjunction with Tagasauris, and will start with a beta of just 50 volunteers, who are notified over Facebook or Twitter when there are new images to review. The volunteers will be able to annotate and tag the photos, with tags being linked to broader networks of information on the person, place or topic.
To combat the inherent problem of quality and crowdsourcing, all images will go through multiple volunteers before the annotations are accepted.
Sure, the volunteers are doing the work for free, but they get the warm, fuzzy feeling of helping out an excellent organization — plus the ability to see these photos before just about anyone else, and share them over social networks.
[via NYT]