Google's Image Sharing App Photovine Goes Live — But You Need An Invite To Get In
Google's Photovine app is now available and their website is live for select users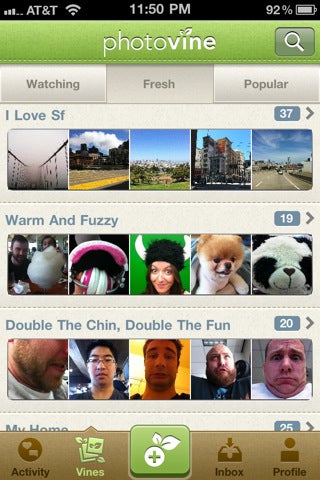 Google is has been quietly working on a social photo-sharing app for a while now, and the project has finally gone live, but you can't get in quite yet. Photovine has a pretty little website, a free iPhone app, and the teaser video above, but without an invite you can't get in. In a similar way to how Google drummed up interest for Google+, Photovine is invite only for the moment, and as far as we know, the only way to get one it to enter your email address on their website.
So, what is Photovine? From what we understand, you create a pithy little phrase, known as a "vine" and all your friends submit images that riff on the topic. So you set up a vine called "Things I Want" and people stick up photos of a swanky new car, that Nikon D3s they've been eyeing, a puppy — you know, anything that could possibly be stretched to meet the concept of the vine.
Unfortunately, the only way in is with an invite, so even if you do manage to score one, getting your friends on there and sharing with them is probably not going to happen until Google opens the doors. Once you and all your friends are on board, it becomes almost like a photographic party game.