Picasa to Be Rebranded Google Photos In Light of Google+?
Rumor has it that Google will be rebranding its blogging and photosharing services away from Blogger and Picasa to Google Blogs and Google Photos.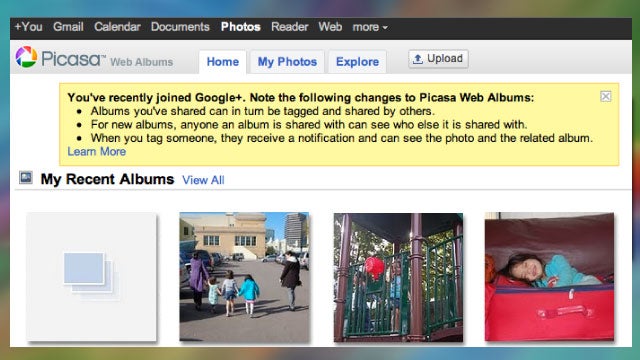 According to sources at Mashable, Google will be rebranding two of its major services as part of a push with Google+. This is said to be an effort to "unify the brand" and as neither Blogger nor Picasa explicitly say Google in the name, they're on the chopping block. Mashable believes that they're going to keep the two services, but change the names to Google Blogs and Google Photos, respectively.
Their sources peg the name change to occur "in a month to a month and a half," coinciding with Google+ leaving behind its closed beta, and opening doors to the general population.
Google+ already has a substantial Picasa component. It's believed that the fledgling social network uses Picasa's technology for the photos section of your profile, and if you already have a Picasa account, you can share your albums from the photo site to Google+. Heck, Google+ even found all the images that I had uploaded to a now defunct personal blog that I had years ago.
Google+ rolling out has also had the benefit of upping the storage space allocated to each user on Picasa, regardless if they use Google+ or not. When the social network launched, Picasa no longer counted any images smaller than 2048×2048 as using up any of your 1GB of free storage. If you're downsampling images for sharing, this essentially gives you unlimited storage now. Also, now your Google+ friend circles can tag your publicly viewable Picasa photos.
[image via Lifehacker]