The Terror of Being a War Photographer
The Guardian has interviewed eighteen conflict photographers, and they all have frankly terrifying stories about their time on the front.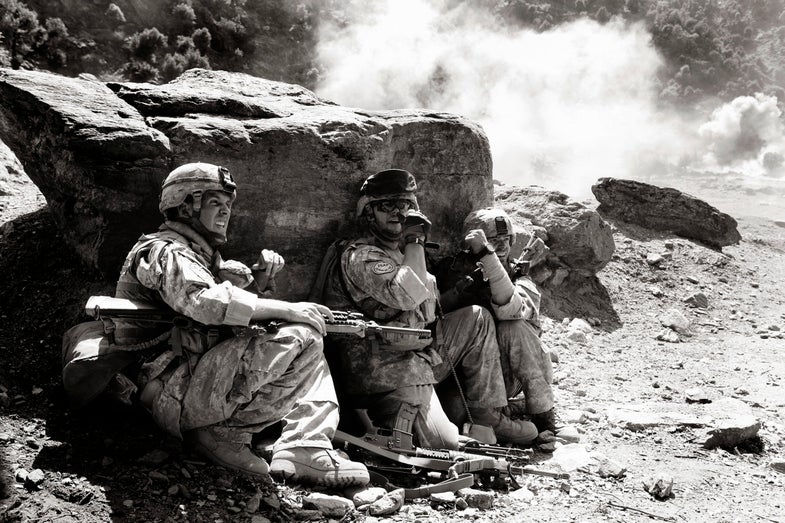 The Guardian has produced a special report about war photography, talking to eighteen different war photographers who have covered conflicts from Soweto in 1990 up to the Libyan civil war going on today and everything in-between. To call the resulting discussion harrowing wouldn't do it justice. Lynsey Addario's story of capture and sexual assault by pro-Gaddafi forces is particularly scary — especially seeing as it's the same conflict that's seen the death of three other conflict journalists. The other tales in the report tell of wounded soldiers, murdered civilians, stepping on land-mines, rape, torture, and violence.
And throughout all of them there's a pervading feel of helplessness, of not being able to do anything for the suffering of others, and the constant terror and danger they submit themselves and their family to. Some of them can't wait to get back into the war zones. Some of them never want to return. But through it all, you can't help but ask yourself, "who would want to be a war photographer?"
The piece is an incredibly good read, and well worth it to understand what the photographers who bring us news from the frontline have to face — and what the people around them have to as well.