The Homecoming Project Documents American Soldiers Returning From Combat
Photojournalist Erin Trieb aims to tell the storie of servicemen and women who have returned to America from Afghanistan and Iraq, and the struggles they face.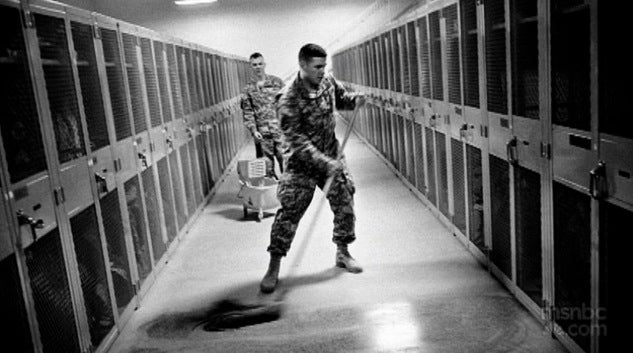 For many of those who served in Iraq and Afghanistan (or any war for that matter), arriving home is not an easy return to normalcy. Photojournalist Erin Trieb is attempting to tell the stories of these people and their friends and family, through the Kickstarter funded "The Homecoming Project". Through photography and multimedia, Trieb is attempting to raise awareness of post traumatic stress, abuse and suicide that accompanies their return.
The funding is to help her create large prints to exhibit in public places, pay for the project itself, and help establish their website, which is planned to be "an information hub, connecting soldiers, families and communities with resources and organizations that are ready to help."
The project is working with advocacy groups like Heroes and Healthy Families and Veterans for Common Sense in order to help those affected.
With 42 days left to raise funds, the project needs another $9000 in backing to go forward. Trieb is offering some fantastic incentives for donaters, including post cards, photograph prints, and for whoever sneaks in with the first $1,000 donation, a FujiFilm HS20EXR ultrazoom, donated by Fuji.