Video: Photographer David Myrick Makes Creative Use of a Projector
A modern spin on a double exposure.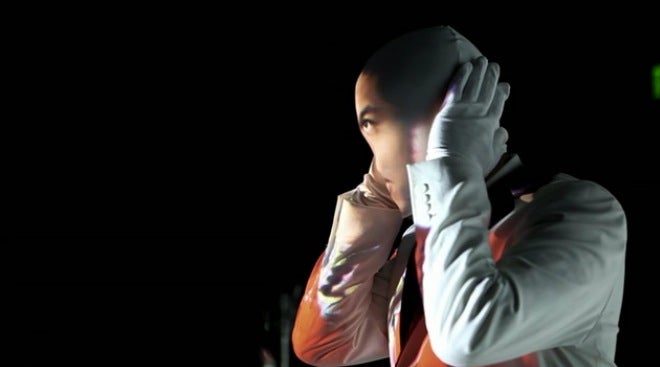 David Myrick was doing a photoshoot of electronic group the Glitch Mob (who recently provided the opening track on the album Tron Legacy Reconfigured), and rather than your standard shots of the members, he decided to photograph them twice, projecting the first shot over the musicians for the second.
For the first round of photography, he captured the groups members in brightly colored suits. For the second round, he dressed them completely in white — including white face masks — and then projected the original photographs over his subject, mirroring the original pose.
It's a riff on the old idea of the double exposure, but remixed in an interesting way — and one that provided incredible, but more than a little off-kilter, results. The shots are wonderfully recursive, and combine the instant availability of digital with a layering effect usually reserved for film — but without relying on Photoshop to do so.