White House Flickr Photo Shows Obama and His Team in the Situation Room
An amazing image shows Obama and his national security team as they received an update on the Osama Bin Laden operation.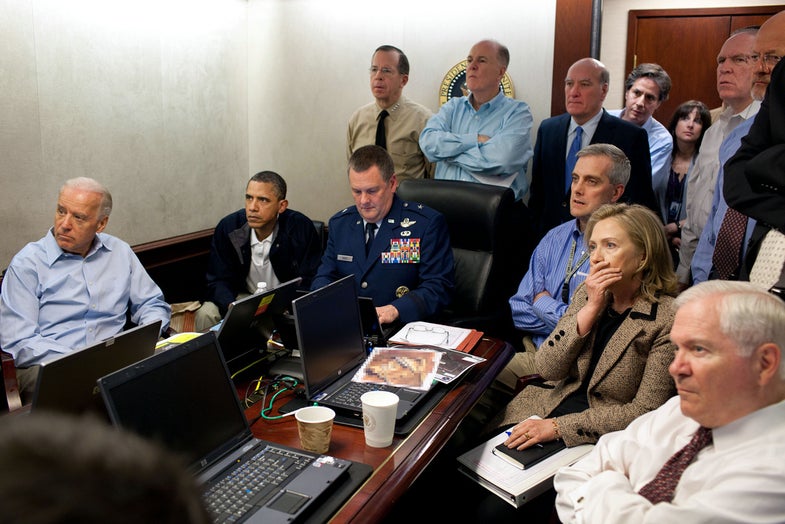 The Official White House Flickr feed has given us some excellent images, but we could look at this picture all day. According to the description, it depicts President Obama, Joe Biden, Hillary Clinton and members of the National Security team as they received an update on the mission to kill Osama Bin Laden.
Clicking on the full-sized image reveals all kinds of interesting little things you might otherwise miss. For instance, Hillary Clinton is holding a binder with the phrase "Top Secret Code Word" on it. It's also interesting to survey the expressions going around the room. And, if nothing else, it reassures us that Pete Souza has some serious security clearance.
I'm going to go back to the full-res version and see if I can find a red phone hiding somewhere in the background.