Photojournalist Anton Hammerl Believed Killed In Libya
South African photojournalist Anton Hammerl's family believes he was killed by Gaddafi's forces in the Libyan desert.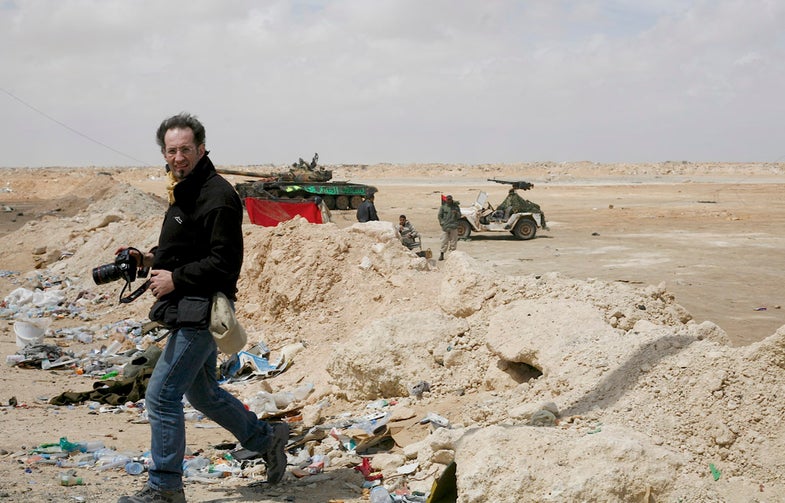 Another photojournalist is believed dead in a conflict that has taken a dark toll on conflict journalists. In a statement on Facebook, Anton Hammerl's family posted that they believe him to have been shot to death by Gaddafi's forces in a remote area of the Libyan desert. They believe this to have happened as long ago as April 5th, but that the Libyan government has lied about his status:
This information came to the Hammerl family via two of the photojournalists recently freed by the Libyan government, and they waited until safely out of the country before revealing the information. During that same April 5th raid that saw Hammerl killed, four journalists were captured and held for more than six weeks, finally being released on Wednesday, 18 May.
The South African government is claiming that Libya lied to them, and assured them that Hammerl was safe.
The war in Libya also saw the recent death of photojournalists Tim Hetherington and Chris Hondros, and has prompted widespread discussion about the safety and role of photojournalists in conflict situations.