Chase Jarvis Wants your Snapshots
Dasein: An Invitation to Hang is a new photography project that lets you and everyone else exhibit with the pros in NYC.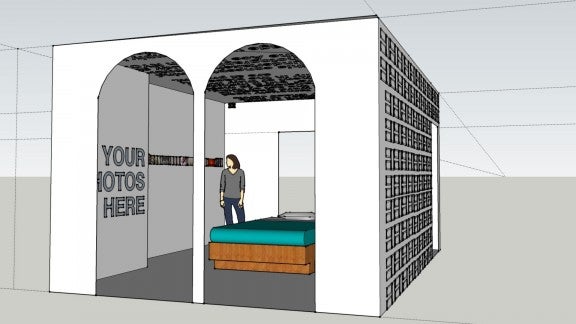 Chase Jarvis has made a reputation for himself as a major supporter of social networking. He even has his own iPhone app and a book of iPhone photography called The Best Camera is The One That's With You. Jarvis has just been appointed Artist in Residency at the Ace Hotel in New York, and has part of his tenure, he's putting together a month-long exhibition of snapshots taken by him, and submitted by anyone and everyone, the world over.
Called "Dasein: An Invitation to Hang," it will be a collection of photographs taken by submitters, Jarvis himself, guests at the hotel using Kodak cameras, and friends of Jarvis', all of which are hung anonymously in a gallery. But Chase doesn't want your most artfully posed and beautifully poised studio piece. He wants snapshots of everyday life, taken using whatever's lying around:
The program will run for a month, and started May 11th. If you're interested in submitting images, you can do so via the project's website.