Stolencamerafinder Uses the Internet to Hunt Down Camera Theives
Upload a photo to this simple website and it checks the web for other photos taken with the same camera.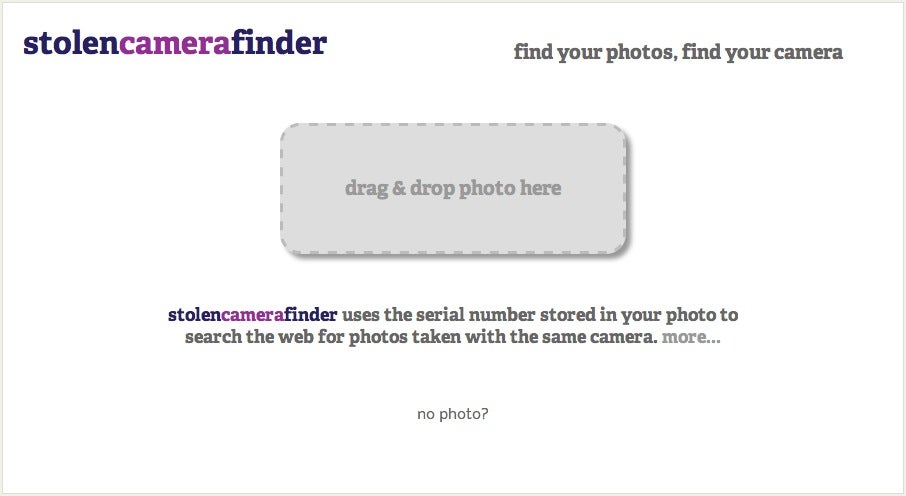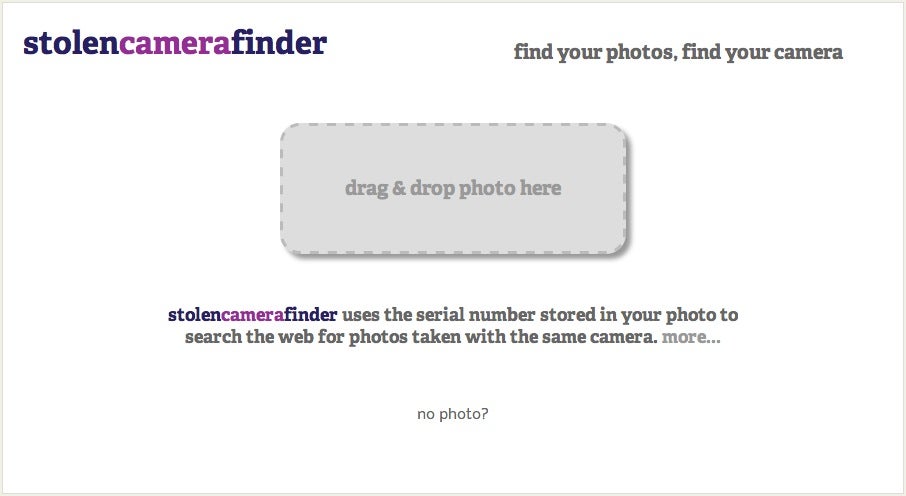 stolencamerafinder
Stolencamerafinder is a website set up by UK photographer Matt Burns to help people track down their missing and stolen cameras. All you have to do is drag and drop a photograph taken with the camera onto the website, and it'll trawl its database for any images that have the same EXIF serial number. Every photograph taken by a camera automatically has its unique manufacturer's serial number embedded in the EXIF data, and unless this info is stripped, it's visible to those looking in the right place. The website scrapes Flickr photos looking for images that have the same information as yours.
The website has been up and running for almost a year, and while it's a great idea, there are still some major issues. The database of images is small. Our attempts were often met with either "0 search results" or that it didn't support that particular compact camera. Burns is actively looking for users to help expand the database by running the Flickr scraper, or by installing a Chrome extension which "if you load a jpeg image that contains an embedded serial number, that serial number is anonymously submitted to the stolencamerafinder database."
We love this concept and think it has serious potential. Maybe they can team up with TinEye or even lock down an official relationship with Flickr to get more images trawled.
[via PhotographyBlog]