Japanese Photographer Puts Cameras In The Hands Of Tsunami Victims
When the earthquake hit Japan, photographer Aichi Hirano did something no-one else thought to: he handed out cameras to the victims to help them document their lives.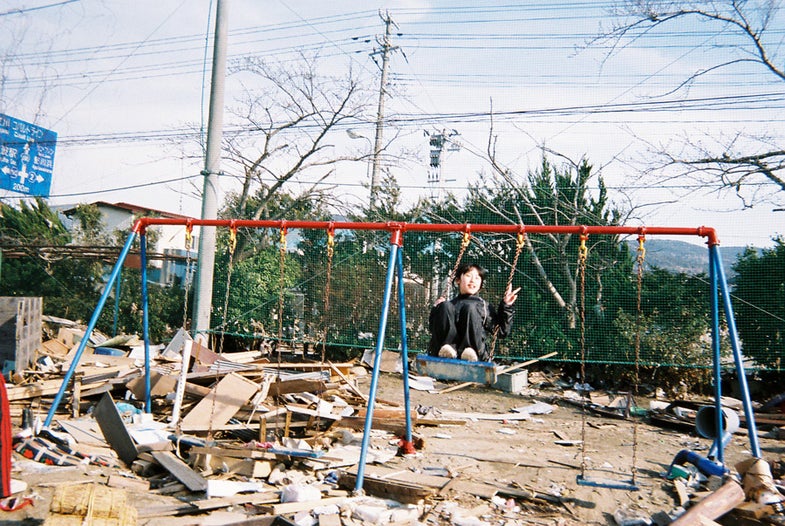 In the wake of the devastating earthquake and ensuing Tsunami in Japan, photographer Aichi Hirano wanted to do something to help the people effected by the disaster. Branching off from his existing "Rolls of One Week" project, he decided to hand out disposable cameras to survivors young and old, allowing them to create a more personal view of the destruction in and around Tohoku, one of the areas hardest hit by the tsunami.
Through the project dubbed ROLLS TOHOKU, Aichi chronicles the photos taken by survivors with the disposable film cameras he handed out. He gave them away at the evacuation center in Ishinomaki, Miyagi Prefecture, with a note saying "please take photos of things you see with your eyes, things you want to record, remember, people near you, your loved ones, things you want to convey.. please do so freely. And please enjoy the process if you can, even if it's just a little bit."
As he explains on the website:
The photos were all taken between March 31 and April 3, and were taken by men and women, adults and children. They show the stunning extent of the damage, and how much every day life has been utterly altered. It's an incredible look at the people, places, and sometimes pets hit by the earthquake and tsunami.
[via La Pura Vida – Thanks, Dan!]