Pulitzer Prize Winners Announced: Photographers from the LA Times and Washington Post Claim Top Honors
Winning work documents the impact of gang violence in Los Angeles, devastation in Haiti and more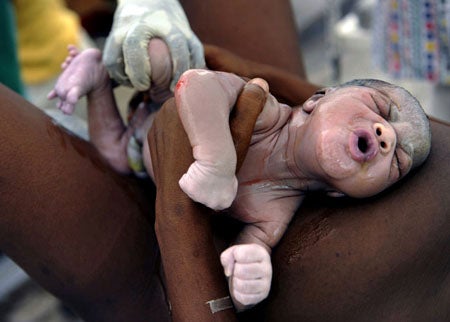 Barbara Davidson of the Los Angeles Times took first place in feature photography for her work documenting the impact of gang violence on those Los Angeles residents caught in the crossifre. Her black and white series shows the many facets of pain and lasting destruction gangs can cause to a community. You can view a series of her winning images HERE. Todd Heisler of the_ New York Times_ and Greg Kahn of the Naples Daily News were both also nominated for the award.
Carol Guzy, Nikki Kahn and Ricky Carioti of the Washington Post walked away with Breaking News Photography's top award for their moving and at times, difficult to look at images of the events surrounding the earthquake in Haiti. Their images not only convey the scope of the destruction, but provide a look at the pain and suffering involved with the rebuilding process. You can see a full gallery of their images HERE. Daniel Berehulak and Paula Bronstein from Getty Images and Carolyn Cole of the Los Angeles Times were also nominated in this category.
For more on the individual winners, and to see who took prizes in the non-photography categories, head to Pulitzer.org.