Statue of Liberty Stamp Features a Photo of the Vegas Replica
A keen-eyed collector picked up on a serious photographic mess-up on the part of the United States Postal Service.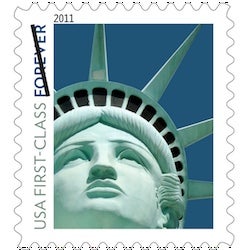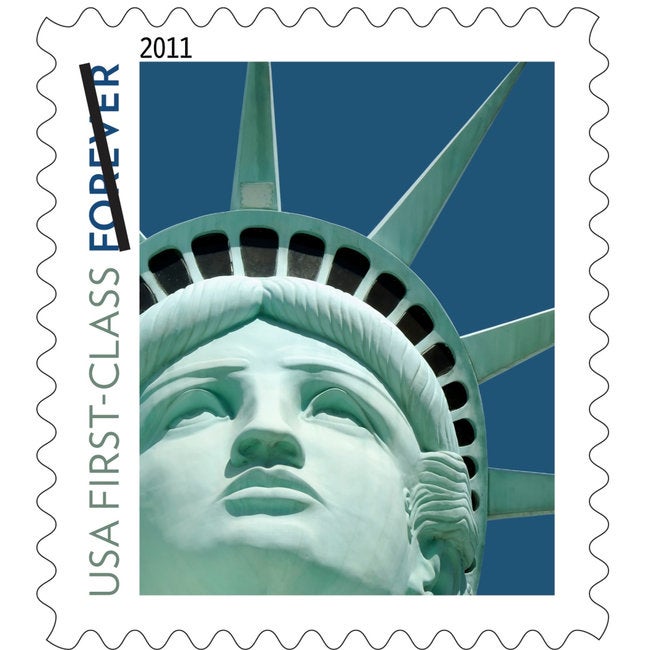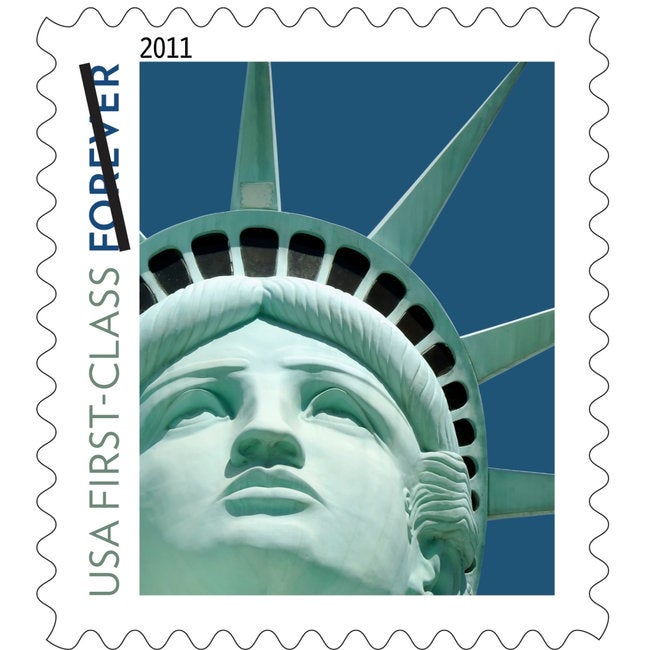 Lady Liberty Stamp
The real Lady Liberty is the famous 300 foot statue on Liberty Island in New York city, gifted by the French in 1886. The replica is outside of the New York-New York Casion in Las Vegas, was erected in 1997 and is about half the size of the original — yet somehow the USPS selected a photo of the latter for their Lady Liberty stamp. The discrepancy was spotted by weekly stamp collecting magazine Linn's Stamp News. They identify the photograph used by USPS as one from Getty Images by photographer Raimund Linke, where it's correctly identified as the Vegas version.
How do you tell the difference between the two? The easiest way is by that little square patch at the base of the central spoke in her crown — the replica has a sign or plaque there, and the real one doesn't. Linn's details a few other eagle-eyed differences:
Talking to the New York Times, the USPS defended their choice, saying, "we still love the stamp design and would have selected this photograph anyway." Spokesman Roy Betts did admit they regret the error, and claiming they're "re-examining our processes to prevent this situation from happening in the future."
You can still purchase the stamp through your local post office or online.