Designer Creates a Pinhole "Hasselblad" Camera Out of Cardboard
The camera is even screen printed on to give it a more authentic 'blad look.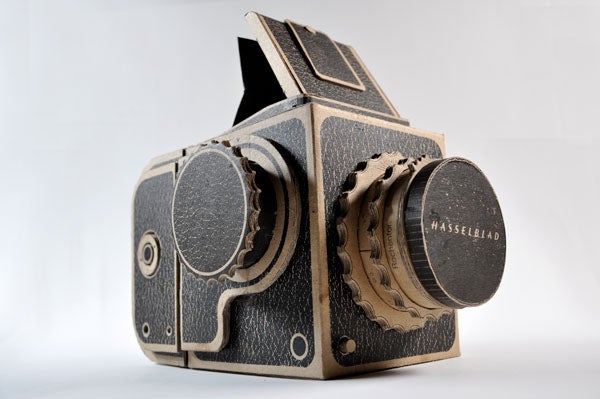 Many of us "photo-nerds," have fond memories of that very first high school or middle school photo class where we brought in a Quaker Oats can from home and made a rudimentary pinhole camera.
Designer Kelly Angood has taken the cardboard pinhole camera concept to a whole new level, creating a functionig Hasselblad replica out of plain old cardboard.
Not only is Kelly's creation a true to size replica of a 'blad, but it was even screen printed on to give it a more realistic look. The camera takes standard 120mm film.
Click HERE to see sample photos taken with the camera as well as a neat GIF that demonstrates Kelly's process of making the camera.