Limited Edition Silver Pentax K-5 Coming in April
Pentax skips the bright colors for a decidedly retro color scheme.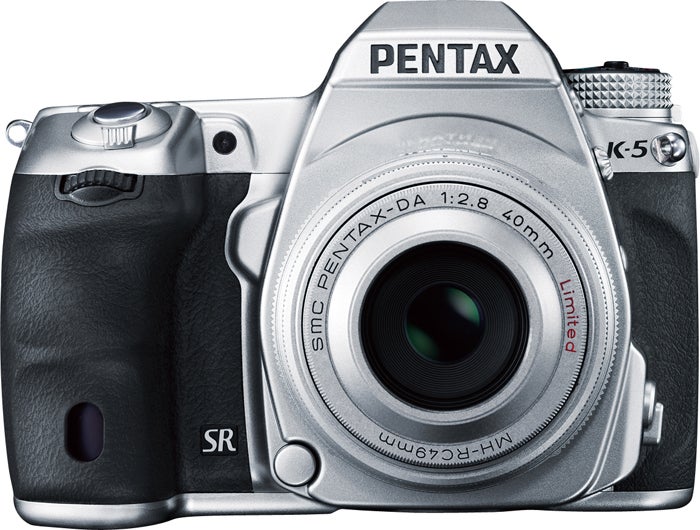 _ Limited edition silver Pentax K-5 with silver 40mm lens._
Pentax has been all about wacky, limited-edition color ways lately for its popular DSLR's, so it comes as no surprise that the company will be releasing a limited edition K-5 kit. Thankfully, they have ditched the bright colors this time for a decidedly retro silver and black scheme that's a throwback to their older models like the classic K1000. They also released a very similar color way of their K-7 DSLR earlier in the year. The silver K-5 will be available for $1699.95 this April.
Pentax will also be releasing three limited edition silver lenses including a 21mm f/3.2, 40mm f/2.8 and 70mm f/2.4. However pricing and availability of these lenses has not yet been determined.
For more info head to: PentaxImaging.com