Life Compiles Gallery of Strangest Kissing Moments
Your Valentine's Day could have been worse.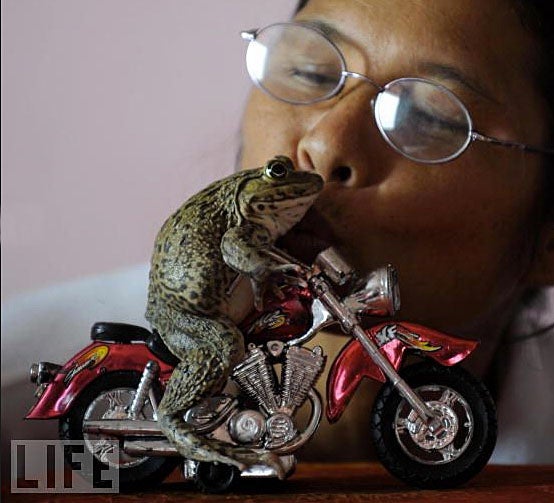 Photo: PORNCHAI KITTIWONGSAKUL/AFP/Getty Images
In case you missed it, yesterday was Valentine's Day, one of those holidays that either reminds you of how lucky you are, or makes you want to hit yourself over the head with a 300mm lens. For all of you out there feeling the later, this goes out to you.
The folks at Life Magazine have compiled a gallery of the strangest and most ridiculous kisses from their massive archive of images. So, while having no one to kiss on Valentine's Day may make you feel like a real loser, it sure beats kissing a frog on a motorcycle (or maybe it doesn't?).
Head over to Life.com to see the rest of the images from this awesome gallery.