JVC GX-PX1 Hybrid to Offer 1080p at 60fps HD Capture
This wacky looking camera is set to hit stores by month's end.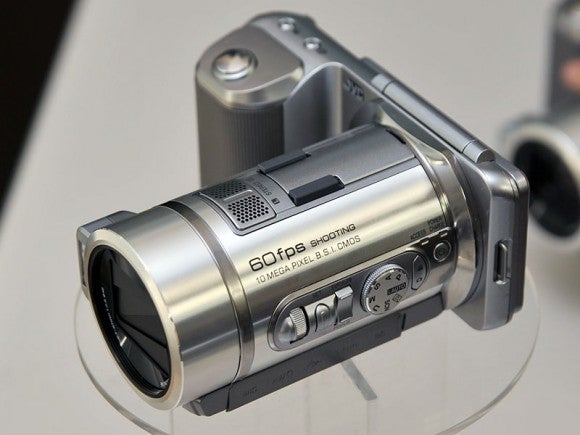 From: [SlashGear.com](From: SlashGear.com)
Rumor has it that the funky looking JVC GX-PX1 will be hitting shelves some time later this month.
The device essentially looks like someone attached a video camera to a Sony NEX for good reason. Inside the barrel is a 10x optical zoom lens and a back-illuminated 10MP sensor. The camera is capable of capturing 1080p HD video at an impressive 60fps. Even cooler though, is the ability to shoot 5.7MP stills in a 60fps burst using ISO's ranging from 100 to 6400.
The hybrid also features a swiveling 3" 230,000 dot LCD as well as 32GB of internal storage (in addition to a SD card slot). Other nifty features include optical image stabilization.
While little information is still available regarding the GX-PX1, will certainly keep you posted once we find out more, including arrival dates and pricing.