Lexar Announces 128GB SDXC Card, World's Largest
A 64GB version will also be available.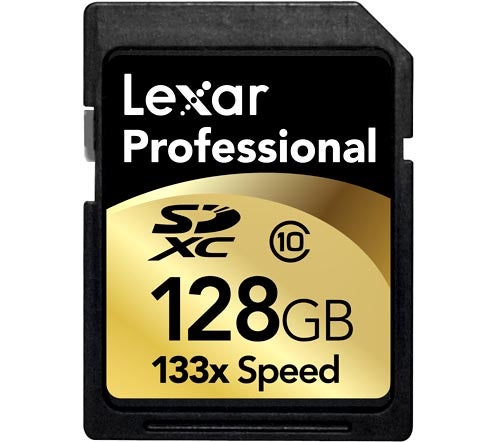 Lexar Media has taken the title of largest capacity card with the launch of a 128GB class 10 SDXC memory card set to hit the market some time in the first quarter of 2011—up until now the largest capacity SDXC card was 64GB's.
Lexar also announced the launch of a similar 64GB SDXC card, both of which are aimed at professional photographers and videographers. The high capacity cards feature similar speeds of 133x, providing a minimum transfer rate of 20MB per second.
The 64GB card will run you $399.99 while the 128GB will cost a cool $699,99. Included with both cards is Lexar's Image Rescue software. And while these cards are great for working professionals, we know that most shooters are not willing to shell out the price of an entry-level DSLR kit, for just one card. If you fall into this category, not to worry! You may want to instead check out this article on picking the right card for your budget: Round Up: Picking the Right Card.
However, if you've determined that the 128GB card is in fact for you, head on over to Lexar.com for more information on it and its 64GB counterpart.