Backstory: Half Dressed
Photographer Davis Gibson finds inspiration in the streets.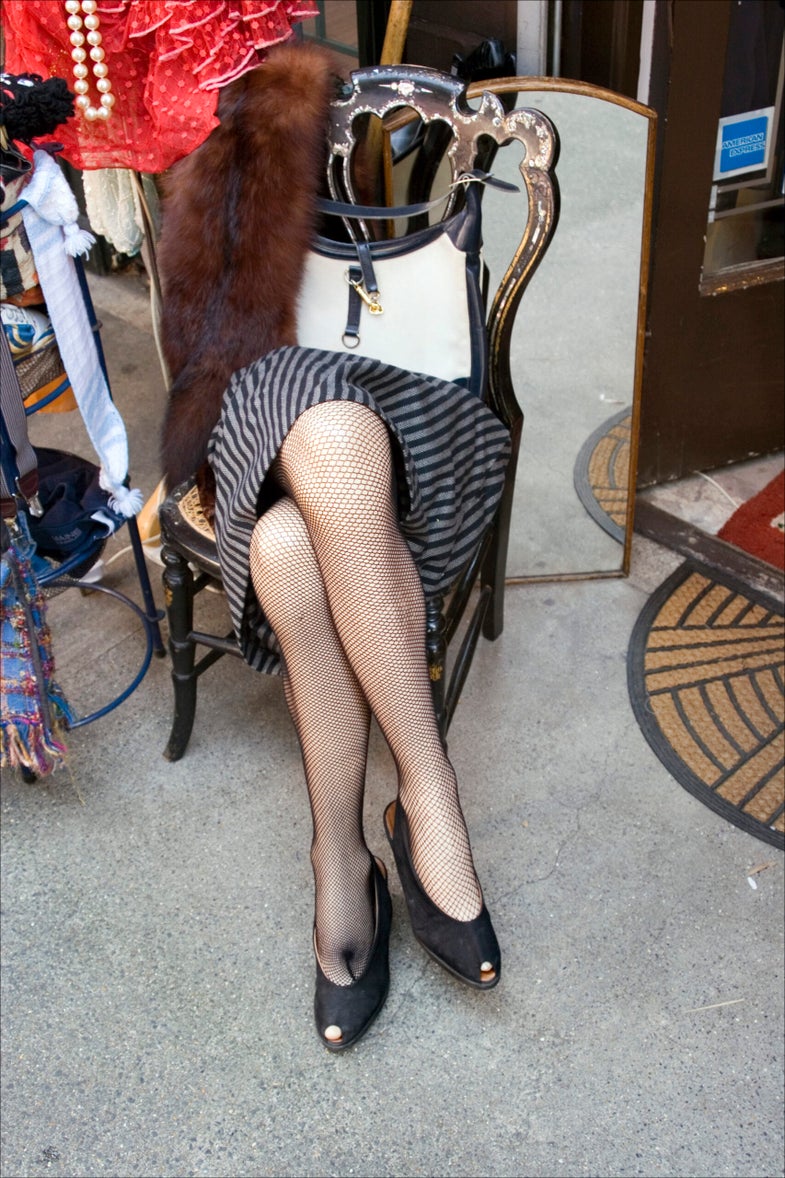 I often go out walking to take stock photographs of London. I have an idea that photographs are out there and just hidden, but with a bit of luck and wandering around you can find them.
There are certain areas I go to that have the potential for interesting still lifes—unusual objects—and when I'm in Islington I always take the route down Camden Passage. It's a narrow street, just a few blocks long, that has several antiques stores with displays set out on the sidewalk.
On this day in July 2006, I passed by this scenario and then stopped and did a double take. Clearly the vendor had tried to "window shop" the lower half of his mannequin by dressing it just so, but it looks so real. I looked at it and thought, I must take a photograph of that. Just one shot, and then I moved on.
Recently, the photo was included in Street Photography Now (Thames & Hudson, 2010). It's a found object, and credit goes to the window dresser. But you'll pass by things like this surrounded by noise and color in the street, and not take it in. Isolated from context, it becomes its own object. You wonder more about its meaning.
You can see more of David Gibson's work at GibsonStreet.com