Legendary Photojournalist, Vincent Laforet, Releases iPhone App
All sales from the App will go to support future aerial photography ventures.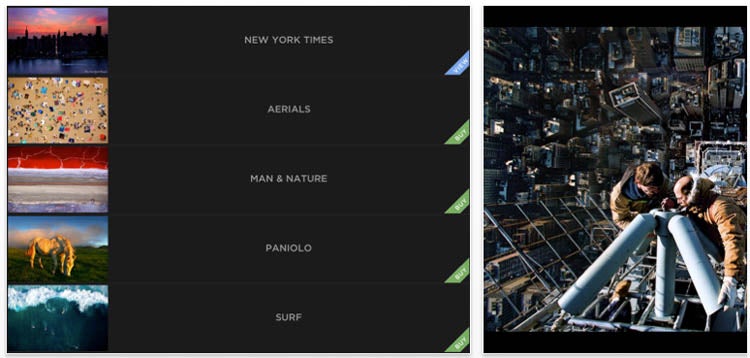 The "Visuals by Vincent Laforet" App allows iPad and iPhone users to carry around the Pulitzer Prize-winning Photographer's most celebrated works anywhere they go. The free App includes 9 of his most renowned images shot during his time spent as a New York Times staff photographer. Included with each image is the camera, lens and exposure data as a well as a video interview with Laforet in which he discusses the scenario behind the shot.
On top of the nine free images, there are also a total of 45 additional images in 5 collections that can be purchased and unlocked. The collections include: Aerials, Man and Nature, Paniolo, Surf and Tilt Shift. For the iPhone, each collection cost $0.99 or $4.99 for them all. On the iPad, each collection will run you $1.99 or $9.99 for the whole set. Images can be added to your photo library for viewing, or be used a as a screensaver/background.
All sales will go to support future aerial photography ventures.
For more info, or to download the pp head over to APPLE.