Website Raises Money, Hope for Injured Photojournalist Joao Silva
Visit the site to purchase a print or leave Joao a personal message.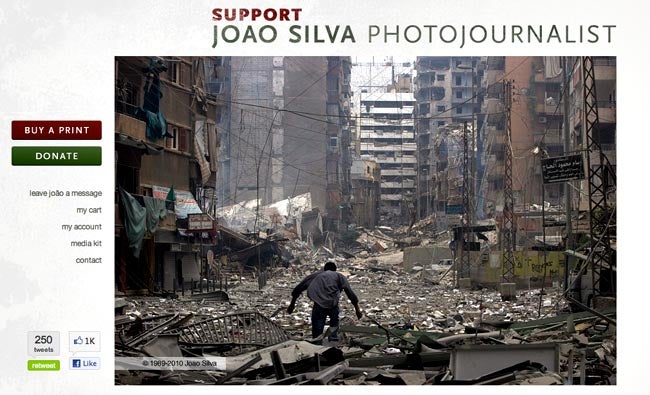 Photo by Joe Silva.
Joao Silva is an extremely talented and well-accomplished 44-year-old photojournalist originally from South Africa. He made a name for himself while covering the Apartheid as a member of the Bang-Bang Club and has been a well-respected photojournalist ever since. His recent work brought him to the Middle East where, up until late October, he was covering the war in Afghanistan on contract with the New York Times.
Sadly, a few weeks ago, Joao was hit by a landmine while reporting from the field. As a result, he had to have both of his legs amputated below the knee.
It is because of brave photographers like Joao that the rest of the world is able to catch a glimpse of the atrocities of war and conflict. It is a real shame when those atrocities negatively impact people who are simply tying to tell the stories of what they see.
Joaosilva.photoshelter.com is a Website set up by friends up Joao aimed at helping him through his recovery in this difficult time. There you can browse through two different series of images, all of which are available for sale in the form of different size prints. Any money made from the sales will go directly to Joao to support his recovery.
We highly recommend you take a look at Joao's impressive work and consider buying a print for you or a loved one and support this great cause. There is also an area on the site where visitors can leave a message for Joao supporting him though this ordeal.
From everyone here at Popular Photography and American Photo Magazine, Joao, we wish you the speediest of recoveries and thank you for your bravery. Your'e images have touched us all.