WD App Enables Access to Home-Based Photo Libraries
Android users can now access and view images stored on WD networked drives via their smartphone.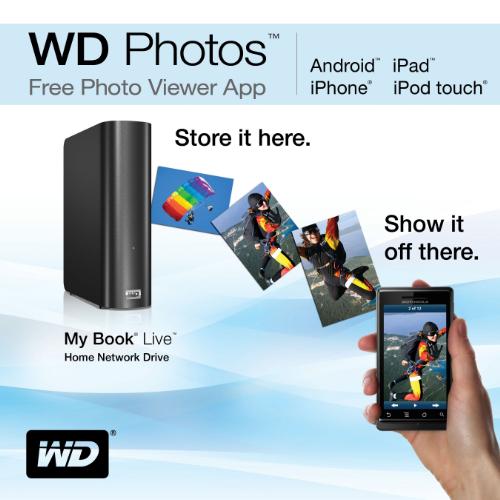 Western Digital launched its new photo viewer app for all Android-based phone users. The app offers the ability to access and browse images stored on ones home-based Western Digital network drive from a smartphone—compatible drives include the My Book World Edition, My Book Live and ShareSpace.
To make your photos accessible via the app, simply move them into the Shared Pictures folder and voila! The photos are automatically resized and configured for optimal viewing on your device. Photos can also easily be shared via Facebook, Twitter and Picasa.
The app can be downloaded for free from the Android Market. Keep in mind that the maximum number of photos that can be accessed is 285,000. For more information, head on over to Western Digital. It should be noted that the app is also available to all iPhone and iPod Touch users.