New York Historical Society Collecting Current Photos of Time Square
An organized effort to document and archive one of the most photographed places in the world.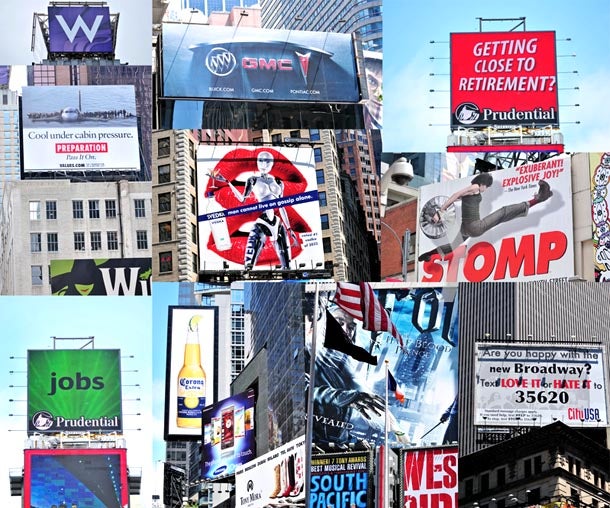 Whether you have images of billboards, family members, candids or architecture, your photos are needed. (Collage by: Dan Bracaglia)
The New York Historical Society is compiling a massive searchable photo library of modern-day Times Square and needs your help! Anyone with images of Times Square (42nd Street to 47th Street between Broadway and Seventh Avenue) is invited to submit their images and name to Photo@nyhistory.org.
All submitted photographs must have been shot between November 21, 2010 and March 31, 2011. Whether you are a professional, or just a tourist, your photos are vital to preserving the image of this famous area of New York City.
For more information and the complete guidelines, head on over to: NYHistory.org.