How To: Pick the Right Camera Body
Find out what factors you should consider when purchasing a new body.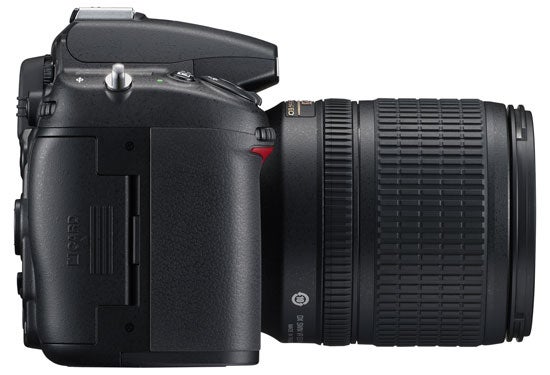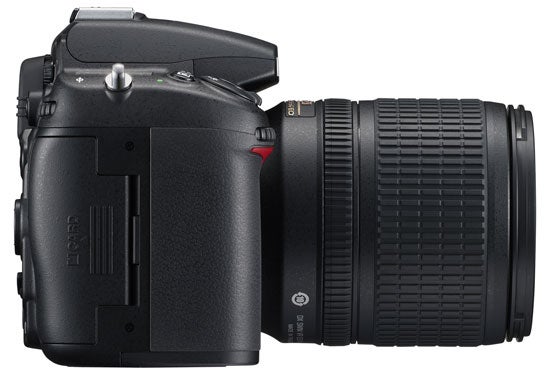 bodies guide main
Entry-Level DSLR:
"Entry-level" DSLR's are intended for beginner photographers trying to learn the basics and casual shooters who want more features, higher quality, and faster performance than what point and shoot cameras can offer. Entry-level camera bodies are generally priced between $400-and $600, and are often bundled with a "kit" lens (which is generally an inexpensive, standard focal range zoom lens).
These cameras are fairly versatile, offering complete control over the one's settings and exposures. While higher end functions do not come standard at this price-range, often those using entry-level cameras will have little need for these functions anyway. These cameras all store their images on SD cards.
All entry-level cameras offer automatic and manual exposure adjustments, and a pop-up flash, and many include HD-video recording functionality. However, they don't usually include as many buttons and switches as "Mid-level," Prosumer", or "Pro" bodies, relying on LCD-based menus to control the settings. Most of these cameras feature APS-C-sized sensors, which are generally 75%, the size of the full frame sensors found in "Pro Level" cameras.
These cameras are a good choice for anyone who enjoys shooting their friends and family members, vacations and nature.
Mid-Level DSLR:
"Mid-level" DSLR's are best for photo-enthusiasts and amateur shooters who have a basic concept of setting their exposure and the functionality of a camera. These bodies are generally priced between $700 and $1000 and are also often sold with a "kit" lens.
Offering higher functions than "Entry-Level" camera bodies, mid-level DSLR's are generally slightly larger in size than their cheaper counterparts. They also may feature a wider range of ISO's, a faster burst-rate, better viewfinder accuracy, higher quality video-capture, and a better autofocusing system. Additionally, at the "Mid-Level" range, most DSLR's can utilize their pop-up flash as a wireless commander to fire other off-camera flashes. These cameras also generally take variations of SD cards.
"Mid-Level" cameras also feature APS-C-sized sensors. These bodies are great for shooting everything "Entry-Level" cameras can shoot as well as sports and action photographs, images in lower light and candids.
Prosumer Level DSLR:
"Prosumer" cameras are for advanced-amateur shooters as well as some professional-level photographers. "Prosumer" literally means a cross between a consumer and a professional camera. These bodies are often priced between $1200 and $2500. They include most of the higher end functions that professional cameras have. Generally speaking, "Prosumer" cameras feature a APS-C-sized sensor, however some have full-frame sensors.
"Prosumer" cameras are great for shooting in virtually any setting including low-light situations and fast-moving subjects . They feature an even faster burst-rate than "Mid-Level" cameras, more advanced autofocusing, generally with more points of focus and more accurate tracking, higher maximum ISO's, more intuitive manual controls and added creative features.
Unlike "Entry" and "Mid-Level" DSLR's, many "Prosumer" cameras take compact flash memory cards instead of, or in addition to, SD cards. If you are looking for a "Pro-Level" camera at a bargain price, a "Prosumer" camera may be right for you.
Pro Level:
"Pro-Level" cameras are for photographers who rely on having the most rugged build gear and highest image quality. They can be priced anywhere from $2500 up to $8000. Most feature full-frame sensors, offering higher image quality and resolution than their less expensive counterparts.
"Pro-Level" cameras are generally much larger than cameras at any other level. They often feature integrated vertical grips and take larger, higher capactiy batteries. They also generally store their images on Compact Flash cards. These cameras usually do not include a pop-up flash.
Because of the larger sensor in these cameras, they often have a wider range of ISO's than "Mid-level" or "Prosumer" models. Many do not have HD video recording capabilities. These cameras are meant for studio shooting, as well as fast-action images and low-light situations.
ILCs:
Interchangeable lens compact cameras feature a smaller body and sensor than DSLR's and are great for beginner photographers and advanced casual shooters. They generally offer similar functionality to "Entry-Level" and some "Mid-Level" cameras, just in a much smaller package. They are priced between $500 and $1000 and often come bundled with a kit lens.
ILCs have their own line of lenses, but most can accept DSLR lenses when coupled with adapters, though with limited functionality. These cameras generally feature HD-video capture and record to SD cards. Most employ image stabilization through lenses rather than shifting their sensors and some omit pop-up flashes in an effort to keep body size small. Some of these cameras use APS-C-sized sensors, while those from Olympus and Panasonic use Four Thirds-sized sensors.
These cameras are great for shooting friends and family members, casual sports in good lighting, vacations and days trips, as well as candids. Their small size makes them a great camera for carrying around, as they are very unobtrusive.
Digital Rangefinder:
"Digital Rangefinder" cameras are generally for advanced shooters and professional photographers. These cameras can be very expensive. Currently, Leica is the only company manufacturing this style of camera, although Epson used to have a couple of models, and we hope to see more manufacturers get into this category in the future. Leica's M9 "Digital Rangefinder" costs around $7000.
Because these cameras are very small and fairly quiet, photographers who are concerned with being as out of the way and unobtrusive as possible generally use them. They are great for photojournalists working in difficult or emotional situations.
The Leica M9 Rangefinder has an 18 Megapixel full-frame sensor, while their M8.2 uses an APS-H-sized sensor with a 1.3X lens conversion factor.