In the Bay Area? Check Out This Giant Walk-In Camera
The Camera Obscura offers an unrivaled view of the San Francisco Bay.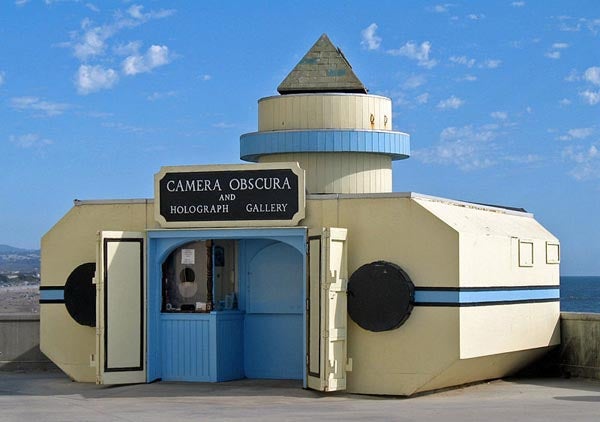 If you happen to find yourself in the Bay Area any time soon, be sure to check out the larger-than-life Camera Obscura—which is Latin for "dark room"—located behind the Cliff House restaurant in San Francisco.
This giant 35-mm look-alike offers viewers a full 360-degree panorama view of the bay near Seal Rock. It does this by utilizing a 10-inch rotating mirror located at the top of the structure. The mirror beams a seven-times-magnified image on to a large parabolic table located within the structure for viewers to look at.
The Camera Obscura is based off a 15th century prototype originally designed by Leonardo da Vinci. It was constructed by Floyd Jennings in 1946 to be included as an attraction at the "Playland at the Beach" amusement park. It is currently the last remaining structure from the amusement park and is listed on the National Register of Historic Places.
For more information on the Camera Obscura and to find directions, check out their Web site. Also, click the link for a sample video of the camera's breathtaking view shot by Amit of Photojojo.
From: [PetaPixel.com](http://www.petapixel.com/2010/10/22/giant-camera-overlooking-the-pacific-ocean-in-san-francisco/ http://www.giantcamera.com/)_ _