Artist Creates Hilarious Portraits the Old Fashion Way
….without Photoshop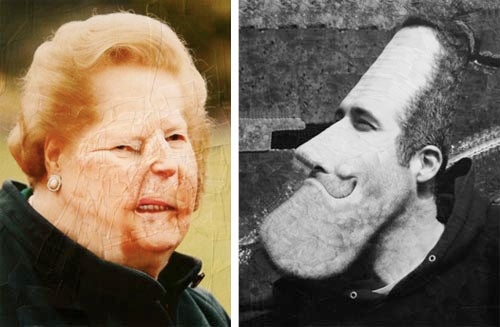 Photoshopping is so out! At least that's what Scotland-based artist Lola Dupre must think. Lola is a master at the art of cutting and pasting—the old fashion way—with a pair of scissors and some Elmer's.
Lola's main work revolves around creating hilariously exaggerated portraits like the ones above. Her creative process begins with a mental picture of her subject and the setting she will place them in. She then searches the Internet for images that are high-res enough for her to crop, print and eventually begin cutting up.
Currently, Lola is working on a large-scale collage to be affixed to the side of a building or a large wall. It is our hope that her work inspires others to put down the mouse—at least for a little bit—and pick up a pair of scissors. Because it is always refreshing to here about artists creating incredible images using the most rudimentary of mediums and tools.
You can see more of Lola's work and creative process at HighFructose.com.
From: BoingBoing.net