Nikon's International Photography Competition showcases the microscopic
Last year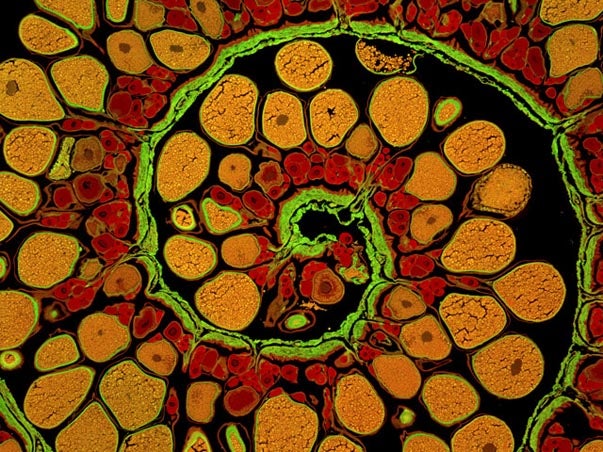 _ NikonSmallWorld.com_
Last year's 4th place winner, James E Hayden, took this image of an Anglerfish ovary at 4X magnification. 
Nikon's annual "International Small World Photography Competition" offers scientists and photographers shooting at the microscopic level a chance to have their work recognized—it also offers the public a chance to catch a glimpse of the strange and mesmerizing world we overlook everyday.
Past entries have included everything from soap bubbles to lobster eggs, cotton-fibers to snowflakes and everything in between. Judges pick and award prizes to the top twenty entries.
There is still time to submit to next year's competition—the deadline is April 30, 2011.  Anybody shooting images with the use of a microscope is eligible to enter regardless of the subject matter. In the mean time, the winners of this year's competition will be announced on October 13, 2010. Click the link to take a look through this year's top entries and to rate your favorites.  http://www.nikonsmallworld.com/vote//