New Gear: Canon G12 Offers Even More Control
On paper, Canons LX5.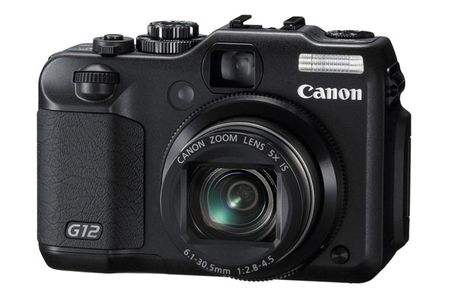 On paper, Canon's flagship PowerShot G12 compact has a lot in common with its predecessor, the G11. It uses Canon's High Sensitivity system, which includes their Digic 4 processor and a 10 megapixel High Sensitivity CCD. The 2.8-inch vari-angle LCD has 461,000 dots of resolution and the 5x optical zoom lens starts at 28mm. Of course, the G12 still offers all the manual controls that made it a favorite for advanced shooters looking for a (relatively) pocket-friendly camera.
The upgrades include —wait for it— 720p HD video, which was noticeably missing from the G11. Like some of Canon's other new compacts, it also comes with their in-camera HDR mode (which automatically mergest three frames) and Hybrid IS, which compensates for angular and shift camera shake.
But, perhaps the biggest upgrade, in our opinion, is the control dial on the front where your index finger will sit. It should feel like a natrual addition for those who are used to shooting with DSLRs.
It will start hitting shelves in early October for $499, where it will have some serious competition in Nikon's revamped P7000 and Panasonic's LX5.