Panasonic LUMIX FX700 packs 1080p HD shooting into a skinny body
label).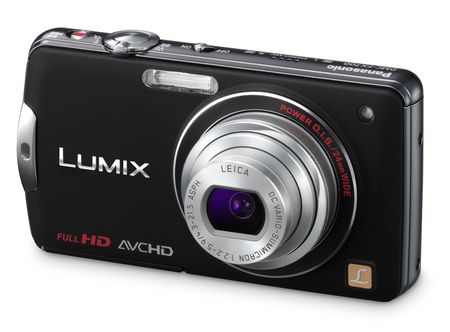 The FX series cameras have always tried to walk the line between high-performance and pocket-friendly. The FX700 is no exception, cramming an impressive array of features into a rather slim (it doesn't quite warrant the "ultra-slim" label). Like the FX75 before it, the FX700 boasts a 14.1-megapixel sensor and a spacious 3-inch LCD screen that handles most camera functions, including a AF tracking, which follows your subject as it moves around.
In the lens department, it comes sporting an f/2.2 (when zoomed all the way out) Leica DC Vario-Summicron lens that starts at 24mm and zooms to 5x. As a bonus, you can use that zoom range when shooting the impressively-high-resolution 1080p HD video that comes out in full-on AVCHD format (not the Lite version).