New Gear: Panasonic Lumix FX75 'Hybrid' Compact Camera
s functional during video capture.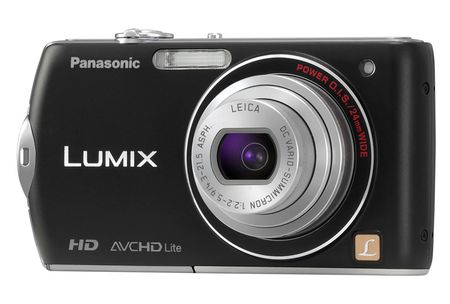 If you're searching for a compact camera that can shoot HD video, your quest just got a little more complicated. The latest Lumix from Panasonic has a 14.1-megapixel sensor and captures 720p footage in AVCHD Lie format. Like the rest of Panasonic's compacts, it's equipped with very solid glass in the form of a Leica DC Vario-Summicron lens with 5x optical zoom that's functional during video capture. While the maximum aperture of F/2.2 is fairly impressive, the press release does some bragging about the 24mm wide angle setting, which Senior Product Manager, David Briganti claims to be a "rare feature to have on a compact camera." While it's not common, there are certainly options out there if you want to go wide, like the Samsung TL500, the Sigma DP2, several Casio models and even Panasonic's own LX3.