eBay Oddity: Nikon Zoom Lens Coffee Mugs
t bad likenesses.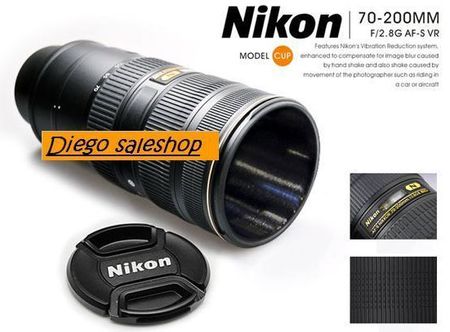 Not long ago, a coffee mug in the shape of a Canon 70-200mm f/2.8L lens was floating around the internet, making Canon (and coffee) fanboys drool with envy. Now it looks like die-hard Nikon users can get in on the novelty mug action, too thanks to this page of eBay auctions. You'll have two choices, including the AF-S 24-70 f/2.8 ED and the AF-S 70-200mm f/2.8 ED for those the heavy coffee consumers. Both are said to be 1:1 scale models of their photographic counterparts and the listing pictures actually suggest that they aren't bad likenesses. Of course, the internet notariety means high prices, so you can expect to pay over $50 if you want one for your desk. For that kind of money, I would rather rent the actual lens from an online rental service and take some great pictures. We put a note into Nikon to see if these things will ever be available directly to the public. We'll let you know what we hear.
UPDATE: Official word from Nikon is that these are in no way actually affiliated with Nikon so don't expect them to hit the official Nikon store any time soon. Bummer!
From: Nikon Rumors