Aquatech's Soft Wraps keep your gear safe and dry
AquaTech is a familiar name for underwater and even outdoor shooters. They make everything from serious underwater housings, to elaborate … Continued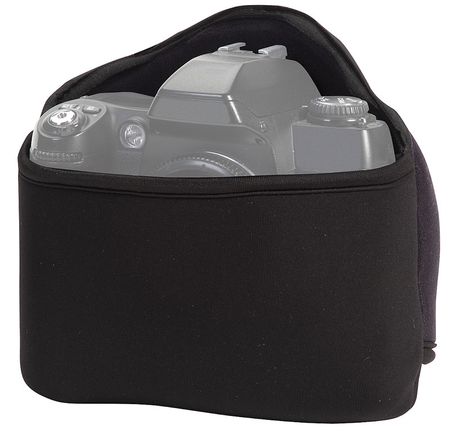 AquaTech is a familiar name for underwater and even outdoor shooters. They make everything from serious underwater housings, to elaborate shielding systems for using gear in wet and gnarly situations. Their newest creation should appeal to a broader range of users, who only sometimes find their equipment being subjected to the sprinkles. The Soft Wraps are made from stretchy, waterproof neoprene that hugs your gear like a wetsuit.
There are two different SLR options: Medium Pro for standard bodies and Large Pro for bigger bodies with bottom grips. There's also a model designed specifically to fit most hot shoe-mounted flashes. They all workthe same way, with a pocket to hold the device and then a protective flap to close it up. While the material is waterproof, the cases themsevles aren't, which means they'll have no problem keeping your gear dry on a wet day, but a dip into a body of water will still send you to the camera store for a replacement.
The offer a laptop specific model as well, so you can do your nevessary on-location editing and then keep your precious laptop safe from the elements until you get home. Check their site for more information.