Nokia's N8 smartphone has a 12-megapixel camera
While wet a 640 x 480 piece of junk with a plastic lens.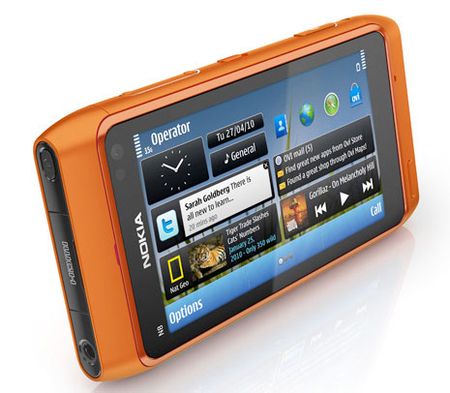 We all heard the controversial comments from a Nokia exec last week, but now the company has gone official with their new 12-megapixel cameraphone, the N8. According to the press material, the camera comes with Carl Zeiss optics and a Xenon "flash." Like everything else on the phone, camera operation is done via the high-res, capacitive touchscreen. It also has HD video capture with Dolby Digital Plus Surround Sound and HDMI out. Of course, all of that sounds like a compact camera killer on paper, but only after we have seen some sample images and videos will we know just how capable Nokia's new camera phone (or should we say phone camera?) really is. 12-megapixels is a lot of dots to cram onto a cell phone sensor.
While we're not expecting to ditch any of our cameras for a cell phone shooter any time soon, it is encouraging to see the technology improve. After all, the best camera is the one you have with you. It also helps if the camera you have with you isn't a 640 x 480 piece of junk with a plastic lens.