The Leica S2 Will Cost $23,000 in October
Leica jacking the price up to $28,000.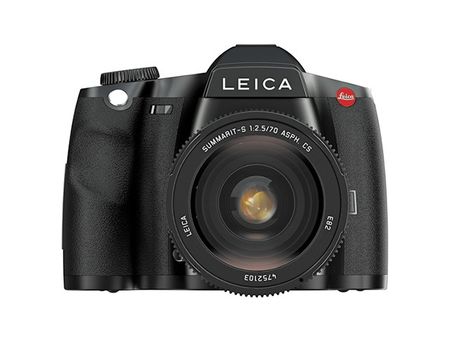 Leica's S-System has been somewhat of a mystery since everyone first laid eyes on it last year, but now the details have been spread out for the photo-loving world to see. The S2 is an ultra-high-end 37.5 megapixel body with a 30 x 45mm sensor, which is more than 50% bigger than a normal full-frame 35mm DSLR. Like the headline says, the body will set you back a cool $23,000, with an upgrade option to the S2-P, which includes a sapphire-glass LCD and an undisclosed "premium service package" jacking the price up to $28,000.
While numbers like that are enough to drop jaws, folks who are familiar with other super-high-end cams like those from Hasselblad are probably pleasantly surprised. And after all, it wouldn't be a Leica if it was cheap. The whole system, including eight lenses, will launch in October. So, you might want to start selling your extra gear–and maybe a car–if you're hoping to buy one.