The Metropolitan Debuts The Pictures Generation
During a gallery tour with the curator, Douglas Eklund also made an interesting point about one of the exhibits website for more information. —Lindsay Sakraida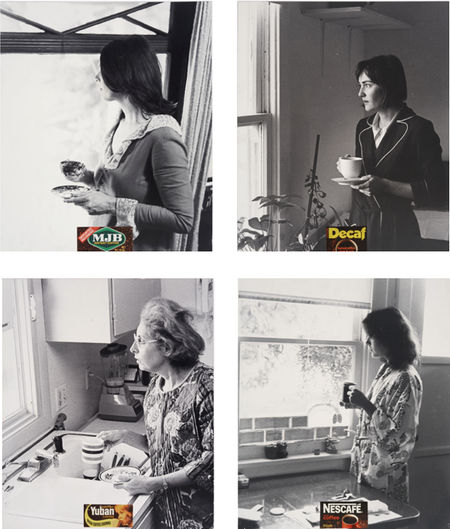 The Metropolitan Museum of Art in New York debuts today its exhibition of work from the Pictures Generation, a group of photographers working roughly from 1974 to 1984. What defines this movement is namely the desire to demonstrate the public's relationship with photography and imagery, or rather, to question the innate belief that photography depicts a possible reality.
The loose chronology of the Metropolitan's exhibit is useful in conveying the movement's development. It's particularly effective in representing the initial Pictures Generation, which consisted of California Institute of the Arts students who were educated by John Baldessari. While the group eventually picked up Richard Prince and Cindy Sherman, among others, it was Baldessari's tutelage that led to the first Pictures exhibition in 1977. The Metropolitan's typically comprehensive method of presentation is also useful here, as some of the imagery—such as Prince's one-to-one photography of magazine advertisements—may seem "obvious" to a viewer today (according to curator Douglas Eklund, that is). Thus the museum does a wonderful job of explaining the contextual importance of these photo themes which may appear to be commonplace.
One of the exhibit's clearest examples of what this group of artists hoped to convey comes from David Salle (see the above photos). As a student he photographed, in black and white, four sullen-looking women drinking coffee. He then affixed vibrant, "garish" coffee labels which emphasize "things that are in the picture (coffee), but are not visible in the image itself (the mood conveyed by the advertisement)." The juxtaposition highlights how imagery falsely shapes our expectations for reality. Salle's piece also hints at how this Generation went beyond the photographic: Their materials included paint, pastels, video, found imagery, and drawings.
During a gallery tour with the curator, Douglas Eklund also made an interesting point about one of the exhibit's bigger installations, "April 21, 1971." On the titular date, Sarah Charlesworth followed the media placement of a particular photo—that of Italy's Prime Minister, a recent political prisoner—by reproducing the front page of dozens of newspapers worldwide. Charlesworth emphasized the photo (how it was cropped and placed) by omitting all text aside from the paper's name. Eklund mentioned that lately viewers tend to look at the wall of disappearing newspaper text and sigh; it's hard not to cast a weary eye on images of fading newspapers.
Pictures Generation, 1974-1984 runs until August 2, and there are various museum programs planned in association with the exhibit. Check the Metropolitan's website for more information.
—Lindsay Sakraida