Letter of the Week: Senior Pictures
I am a nurse who enjoys taking best regards, Crystal Hardesty Canton IL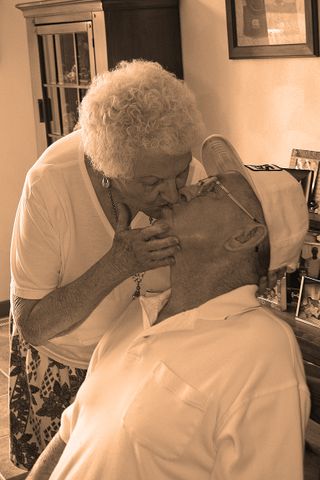 To: POP Editor
Subject: Senior picture on another kind
Greetings Popular Photography,
I enjoy your magazine very much. As an amateur photographer I find plenty of articles and awesome photos to keep me informed and inspired.
Just passing along this "Senior Picture" I recently entered in a photography show and won 1st from the judge and 1st in popular vote (semi-pro division).
I am a nurse who enjoys taking "people pictures" especially those golden moments.  This is a picture of my 90 year old grandparents, taken at a family dinner.  My grandfather has since passed, they did get to celebrate their 70th wedding anniversary.  This golden moment won't come around again, I'm glad I took the time to capture it.
best regards,
Crystal Hardesty
Canton IL