Hands-On Report: Ricoh CX1
By John OwensEditor-in-Chief Jeez, does the world really need another point-and-shoot camera? I say emphatically YES! if the camera packs as much picture-taking power as the new Ricoh CX1.Released in mid-March, this $379 compact doesn't take the same hard-core, "Hey, this is almost a rangefinder" approach of those cult favorites, 2007's Ricoh GX100 and last year's GX200, with their hot-shoe-mounted viewfinders, single-focal-length lenses and slip-on auxiliary glass.No, the CX1 appears quite main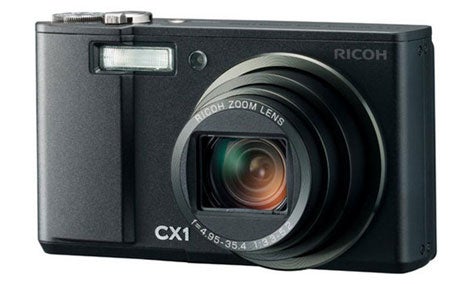 By John Owens
Editor-in-Chief
Jeez, does the world really need another point-and-shoot camera? I say emphatically YES! if the camera packs as much picture-taking power as the new Ricoh CX1.
Released in mid-March, this $379 compact doesn't take the same hard-core, "Hey, this is almost a rangefinder" approach of those cult favorites, 2007's Ricoh GX100 and last year's GX200, with their hot-shoe-mounted viewfinders, single-focal-length lenses and slip-on auxiliary glass.
No, the CX1 appears quite mainstream…until you look closely. There's no viewfinder, but the 920,000-dot 3″ LCD matches those on high-end DSLRs. Not only is it high-res, but it also is vivid, and stays that way in sunlight. During a weekend shoot in New York's Central Park, I had no trouble seeing what I was shooting, or playing back what I had shot. MORE AFTER THE JUMP.