Book Review: Fashion Photography: A Complete Guide to the Tools and Techniques of the Trade
A through overview of the field, Fashion Photography: A Complete Guide to the Tools and Techniques of the Trade By Bruce Smith(Amphoto Books, 2008; $23) covers many of the challenges and hurdles fashion photographers overcome on a regular basis. One section explains how t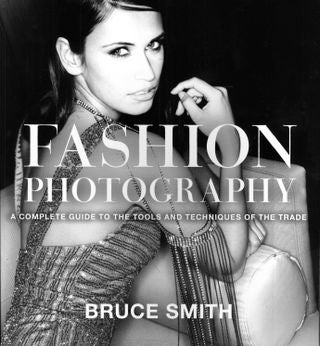 A through overview of the field, Fashion Photography: A Complete Guide to the Tools and Techniques of the Trade By Bruce Smith
(Amphoto Books, 2008; $23) covers many of the challenges and hurdles fashion photographers overcome on a regular basis.  Smith talks about finding and dealing with models, selecting and deploying equipment, scouting locations, finding and handling clients, building a portfolio and marketing a business.
He's at his best when offering how-to instructions for specific projects and for developing important skill sets.  One section explains how to obtain clean white backgrounds, without creating flare, and it may well be worth the price of the book, for some readers.  Likewise, Smith's coverage of certain Adobe Photoshop skills — improving the impact of makeup or adding shape to a shapeless waist in postproduction—are excellently covered, and are required skills that any fashion photographer must ultimately master.  The useful Internet resources listed in the appendix is also nice.