Photo Ops for May 2007
How to shoot a May queen and more seasonal subjects.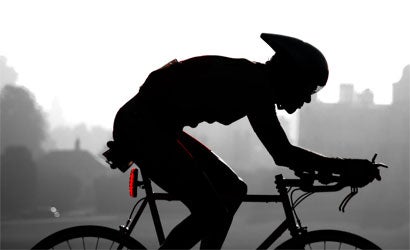 Five Boro Bike Tour
When: May 6. Where: New York City, NY. What: Nearly 30,000 cyclists gear up for this annual all-day ride through the boroughs of the Big Apple. That means hundreds of cyclists against the backdrop of skyscrapers and Central Park, and not a cabbie in sight. Tip: Look for interesting juxtapositions: bikers whizzing by an NYC landmark, or stopping at a hot dog vendor. Take the Staten Island Ferry before the ride to capture the boat filled with cyclists. For info: www.bikenewyork.org; 212-932-2453.
Tennessee Renaissance Festival
When: Weekends in May. Where: Castle Gwynn, Arrington- Triune, TN. What: Queen Elizabeth presides over this annual 16th-century celebration on the grounds of a castle. The last weekend in May, the Gath of Baal National Combat Jousting Tournament features full-contact jousting in various traditional styles. Tip: Medieval costumes call for archaic-style prints. Try Auto FX's "Mystical Tint Tone and Color" plug-in suite with 38 different filters, including Tonal Contrast, Hand Tint, and Soft Saturation. For info: www.tnrenfest.com; 615-395-9950.
Waterfalls at Yosemite
When: Early May. Where: Yosemite National Park, CA. What: Early May is flood season in Yosemite, and even the smallest creeks are gushing with water. Tip: Setting a low ISO (25 to 100) lets you use the slow (less than 1/8 sec) speeds necessary to capture water movement. Still too bright? A circular polarizer will take away another stop or two and remove bright reflections for a velvety look. For info: www.nps.gov/yose; 209-372-0200.